THE CATHOLIC MASS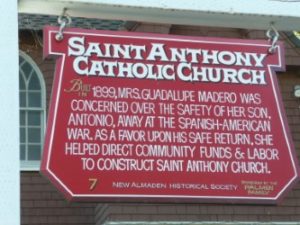 "Thank you for the beautiful music at Lauren and Robert's wedding. I think it was the best part. Beautiful music makes the Mass so much more meaningful. Thank you for sharing such a special day in our lives." Sincerely, the L. Family, May, 2015
We have performed over a thousand Catholic masses and have collected some very nice music which is appropriate for a full or partial mass. Here are some standards for your Catholic Wedding Mass that may be requested although not all masses request music.
Your procession: Traditionally a song for the mothers' entrances, which also includes the grandparents and sponsors, if appropriate, followed by a second song for the bridesmaids and then the special song for the bride, traditionally The Bridal March but can be substituted as well. If you need a suggestion then let me know as we have a very nice collection appropriate for each of these facets.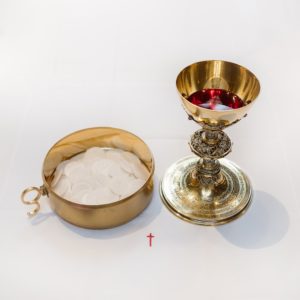 Standard Mass for Catholic Wedding:
Glory to God
Gospel Acclamation: Alleluia
Holy
When We Eat This Bread
I Am the Bread of Life
Doxology and Amen
We have a large selection of hymns and songs, please ask
We also have, if needed:
Responsorial psalm: Between the first and second readings, I Have Loved You
Gospel acclamation:  Celtic Alleluia
Preparation of Gifts: Traditionally One Bread One Body or can be a nice classical song such as the Panis Angelicus or Arioso by Bach.
During the Eucharistic prayer: Holy, Holy, Holy
Memorial acclamation: named the same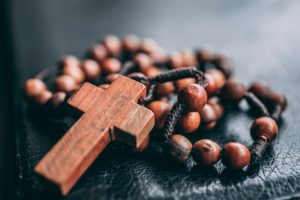 Great Amen: named the same
Breaking of the bread: Jesus Lamb of God
Communion: One Bread One Body or a favorite classical song such as Air on the G String, Ave Maria, Largo by Handel, City of God, Here I Am Lord
Unity Candle: Perhaps half of the ceremonies do a unity candle, often the Ave Maria is used and then the flowers are delivered to the Virgin Mary with the same song since it's a rather short celebration
Flowers to the Virgin Mary:  Ave Maria, Schubert
Recessional: Traditionally the Wedding March or another nice classical selection such as Hornpipe by Handel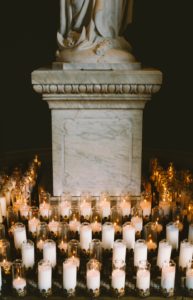 Will you be having a complete Mass?
Will you be requiring specific parts of the Mass to be played, such as the Responsorial Psalm, Acclamations, Lamb of God and Amen or any other specific church-related music with words then we'll need sheet music from the cantor or church music minister/wedding coordinator 30 days prior and time set-up to rehearse with the cantor, just prior to the seating music.
We can perform for the unity candle, presentation of the gifts, communion and flowers to Mary using our music selections we have such as Ave Maria, Panis Angelicus, One Bread One Body. Please refer to our song list.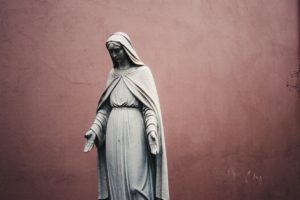 Important considerations: Will there be a Cantor? There are specific parts of the Mass that are meant to be spoken or sung by the congregation. If there is no cantor then the priest will speak these parts of the mass and lead the congregation and we will perform for your unity candle, gifts, communion and flowers to Mary.
You need to let your priest know if there is no cantor assisting with the service. 3)   If there's a Cantor then please provide the cantor's name and have him/her get the sheet music to me 30 days prior.
There has been changes in the text for the mass and many of the churches are now using their own specific version of the Holy, Holy, Acclamations and Lamb of God and other specific sacred parts your church may observe. So need the same versions that the cantor will use. 4)   I will need the sheet music for the Responsorial Psalm, Acclamations, Amen and Lamb of God 30 days prior please to give me time to properly arrange it.
Note: If you need a song more than the usual 1-2 pages, other than these mentioned above (the Holy, Holy, Acclamations, etc) then a proper arrangement will be needed. I can quote for this or you can use something we already have arranged for strings. Check with me if you're unsure. 5)  
Please let the Cantor know when we are due to start so that we can go over the music with the Cantor. You'll want to be sure you've contracted enough time for the cantor to rehearse or coordinate with us in advance.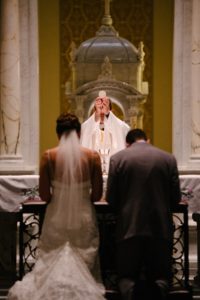 Contact info: Please use [email protected] to scan over sheet music to me, or you may fax or mail. Please type this into your browser because sometimes this link doesn't make it to me. Thanks! Ph. 925.625.4363, (email is preferred) [email protected]  If mailing the sheet music then please send 2, 3 or 4 sets of each piece, depending if you are having a duo, trio or quartet: Sherry Lewis  285 Robinwood Ave, Oakley, CA 94561 Thanks much, Sherry