CONTEMPORARY – POPULAR- JAZZ STANDARDS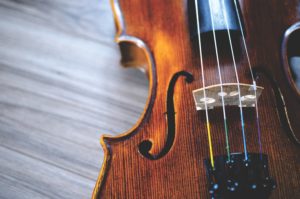 I'm frequently revising our lists as we gather new music
Audio Excerpts below- short samples
Contemporary
A
Ask of You
B
C
Crazy Love Van Morrison (not Beyonce)
D
E
F
Final Countdown, The
Final Fantasy Ending, The
First Day of My Life, The
First Time Ever I Saw Your Face, The
G
H
How Long Will I Love You Ellie Goulding
Hysteric
I
I Love You Too Much The Book of Life 
I See The Light Tangled)
I Wanna Dance with Somebody (Who I Love)
J
Just The Way You Are Bruno Mars 
K
Kissing You Romeo and Juliet
L
M
N
November Rain
O
P
Promise, The
Q
R
S
Sweet Disposition The Temper Trap 
T
There is Love The Wedding Song  
This Year's Love 
U
V
Valentine Kina Grannis 
W
Way I Am, The
Whole Wide World, Various
Winner Is Little Miss Sunshine, The
Wonderful Tonight
X
Y
You Are The Best Thing
You Raised Me Up Josh Grobin
Your Hand in Mine Explosions in the Sky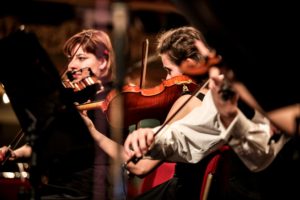 Pops & Jazz Standards
A
A Time for Us  
All I Ask of You
At Last
Autumn Leaves
B
Blue Moon
Blue Tango
C
Can't Take My Eyes Off You 
Can't Help Falling In Love
Concerning Hobbits
D
E
Embraceable You
Everything I Do I Do It For You
F
Fascination
Feather Theme Forrest Gump
Fly Me To The Moon
G
God Only Knows Beach Boys
H
Han Solo and The Princess
Happy Together
Hawaiian Wedding Song Elvis Presley
I
I Only Have Eyes For You
Isn't She Lovely
It Had To Be You
J
K
L
Lara's Theme Dr. Zhivago
La Vie En Rose
Love Me Tender
Love Story Theme
M
Man I Love, The
Memory
Moondance
Moon River
Music of the Night
N
O
Our Love Is Here to Stay
P
Pure Imagination Willy Wonka
Q
R
Rose, The
S
Someone To Watch Over Me
Somewhere Over the Rainbow
Story Book Love
Some Enchanted Evening
Stairway to the Stars
Stand By Me
Strangers in the Night
Suddenly  Les Misérables 
Summer Place (There's a Summer Place)
T
Theme from Love Story
Tonight West Side Story
U
Unchained Melody
Unforgettable
V
W
What a Wonderful World
Wherever You Go 
X
Y
Yesterday
You've Got A Friend In Me
Z

Disney (and Disney-like movies)
A Dream Is a Wish Your Hear Makes
A Whole New World
Beauty and the Beast
Can You Feel The Love Tonight
Colors of the Wind
I Love You Too Much 
Kiss The Girl
Married Life
Some Day My Prince Will Come
When You Wish Upon a Star
You'll Be In My Heart
You've Got A Friend In Me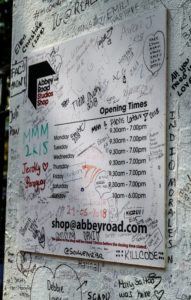 Beatles
Across the Universe
All Together Now
Eleanor Rigby  
Here, There and Everywhere
I Want To Hold Your Hand
I Will
Imagine
In My Life
Let It Be
Long and Winding Road
Michelle, My Belle
Norwegian Wood
Oh, Darling
Penny Lane
Something
Strawberry Fields Forever
Motown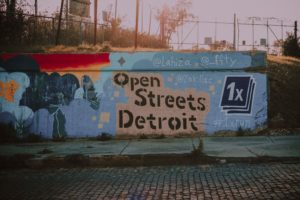 Endless Love
For Once In My Life
Happy
Ribbon in the Sky
Seasons of Love
She's Got A Way
Signed, Sealed and Delivered 
You Are The Best Thing (in the spirit of Motown)
You Are The Sunshine Of My Life
Music for 'the Boys!'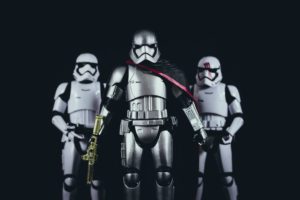 Across the Stars Star Wars, episode II
Final Countdown, The Star Wars main theme
Final Fantasy, The: Ending Theme
Game of Thrones
Ghostbusters
Han Solo and The Princess The Empire Strikes Back
Imperial March: Darth Vadar Theme
Legends of the Fall
Millennial Fair
Overworld Main Theme
Passacaglia Battlestar Galactica
Raiders March Star Wars
Roslin and Adama Battlestar Galactica
Star Wars Main Theme
Super Mario Brothers
Super Mario Brothers:No.3- Athletic
Super Mario World: Title Screen
Throne Room, The Star Wars
Zelda: Main Theme
A few audio examples to help distinguish between quartet, trio and duo
Canon in D for String Quartet (2 violins, viola, cello)
Canon in D for String Trio (2 violins and cello)
Canon in D for String Duo (violin and cello)
Love Story, Taylor Swift String Quartet
Love Story, Taylor Swift String Trio (2 violins and cello)
Love Story, Taylor Swift, String Duo (violin and cello)
It's very easy to hire us. Please view our Contract here.
"THANK YOU, THANK YOU, THANK YOU. EVERY feedback was 100% positive. We could not have been happier with your contribution to our event. Most Sincerely, M.S." 5/3/13, Hakone Gardens
"The couple was truly thrilled and said it was the "wedding of their dreams!" Wedding planner for August '13, Mission Santa Clara
"I just wanted to thank you and the other musicians in the string trio for such a great performance on Saturday. The selections fit the mood perfectly. Thanks again for a top notch performance" Ben M.,  St. Helena August, '11
"Great, great job last night! I had many comments on your beautiful playing and wonderful choice of repertoire; many were surprised and very pleased to hear not only the classical pieces but some of the show tunes and even some with a Latin feel.  Many expressed to me that they had never dreamed that a string trio could provide so much diversity. Well done!  Your music delighted the ear, touched the heart, and enhanced the evening for everyone.  And as always, the musicianship was superb. Many thanks!"  J.P.
If you don't see what you would like then please ask for availability