The Memorial Service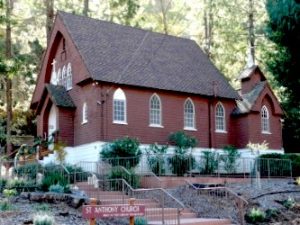 We understand the importance of live music for times of reflection and are often told that music was an important part in the life of the loved one.
We have a beautiful collection of music to incorporate into any memorial situation, whether in a church, chapel or for more informal gatherings such as in a home or at a burial site.
I'm here to help you choose the perfect music for your solemn occasion.
Song Selections:
Air on the G String, Bach
Amazing Grace
A Mighty Fortress Is Our God
Arioso, Bach
Ave Maria, Bach-Gounod
Ave Maria, Schubert
Barcarolle, Offenbach
Before The Throne Of God Above
Be Though My Vision
Bist du bei mir, Bach
Bread Of Life, The
Cielito Lindo
City Of God
Clair De Lune
Gloria, Vivaldi
Greensleeves
Here I Am Lord
How Great Thou Art
Hymns, extensive list, such as:
     Blessed Assurance
     For the Beauty of the Earth
     I Need Thee Every Hour
     I Stand Amazed (My Savior's Love
     It Is Well With My Soul
     Living For Jesus
     My Savior's Love (I Stand Amazed)
     Pescador De Hombres
     Praise Him, Praise Him
     Savior Like A Shepherd Lead Us
     There Shall Be Showers Of Blessing
     To God Be The Glory
     When The Roll Is Called Up Yonder
     Wonderful Words Of Life
     Though I May Speak
(END HYMNS HERE)
I Am The Bread Of Life
I Have Loved You
I Love Thee
In Christ Alone My Hope Is Found
Jesu, Joy Of Man's Desiring
Jesus Lamb Of God
Jesus Loves Me
Larghetto, Handel
Largo, Handel
Laudate Dominum
Lord's Prayer, The
May The Good Lord Bless And Keep You
Meditation, from Thais
Ode To Joy
Oh, My Beloved Father
On Eagle's Wings
One Bread One Body
On Wings Of Song
Panis Angelicus
Serenade, Haydn
Serenade, Schubert
Sleepers Awake
Though I May Speak
We Praise You
You'll Never Walk Alone