Thank You Notes & References 
You can see by some dates that our references began over 20 years ago. I have references to date but just don't always get them up as, well, I'm busy performing and taking care of our clients! 
6/2/18 "Dear Sherry, We wanted to thank you for providing us with really beautiful music during our wedding ceremony. Having the duet was perfect and really set the scene!" Michael K, Sunol
9/10/18  "Hi Sherry, The strings were incredible last night. Thank you so much!! The wedding ceremony was so perfect!" Kim N., Livermore  
4/10/2015 "We would like to thank you for a wonderful and elegant performance of the trio. We love all the music that you have played during the ceremony and all the guests have nothing but great comments for the reception music…." Sincerely Richard & Mia, Burlingame
4/11/2015 "A quick note to let you know how beautiful the trio was on Saturday for Christine and Matthew's wedding mass. You will get high praises from us! Many thanks, M. R."
4/23/2013  "Sherry and Elegant Touch of Strings (ETOS) did a great job at our recent March San Francisco City Hall wedding.  My wife has very specific taste in classical music and didn't want to have anything too typical played during the ceremony.  Instead, she worked with Sherry and ETOS's musical repertoire to create a beautiful musical accompaniment to our wedding ceremony.  During the cocktail hour ETOS played a range of more contemporary pieces (including the Beatles, Frank Sinatra, and Coldplay) and provided the perfect musical pairing to our passed appetizers and adult beverages. I thought the sound was perfectly appropriate and sufficiently impressive. We were very happy we went with ETOS and think they did a fantastic job at our wedding"
6/7/14 "It was a pleasure working with you at Nicki & Adam's Wedding at Diablo Country Club on June 7th. Thank you so much for your efforts in making their wedding day a success – it was an amazing day!  You guys were amazing – such beautiful music!" Lindsay Noonan with Linsday Lauren Events
3/30/2014 "The music yesterday was wonderful and we received many compliments! It was nice working with you. Thanks again for everything-  your music will forever make our day that much more memorable." Melanie and Rob
7/17/2013 "We just celebrated the marriage of my daughter at Mountain Terrace in Woodside. Sherry provided a string quartet for the event and they did a fabulous job! I was planning the wedding from out of town and so we corresponded by email throughout the planning process.  Sherry was always prompt and helpful. She gave us recommendations for musical selections and was willing to play other music that we requested. On the wedding day, she and the other musicians arrived early and were ready to play on time.The music was beautiful and added so much to the ceremony and the cocktail hour. If you are planning a wedding, you should definitely consider adding string music to the event and I highly recommend An Elegant Touch of Strings!"
11/2/2012 "Our wedding ceremony was outside in a garden so we wanted to have live music for that portion instead of a DJ. I researched several string performers before deciding on An Elegant Touch of Strings. I communicated with Sherry during the whole process through email. She was quick to respond and made me feel confident that they would be a great fit for our wedding ceremony/cocktail hour. Since my husband and I were planning the wedding ourselves, we really didn't have anyone to meet with the performers before we began the ceremony. However, they played each song perfectly and played the songs that we had prearranged for them to play with smooth transitions to the next song. After the ceremony, we had them play during the cocktail hour in another area of the venue. They were prompt about getting set-up and began playing right away. 

Overall, we were very pleased with their services. They made everything go smoothly even without me or my husband checking in, which was a big plus! We would recommend them to everyone!"
SOME BUSINESS REFERENCES
Wente Winery- Livermore, Elliston Vineyards- Sunol, Mountain Terrace- Woodside, Behring Automotive Museum- Blackhawk,  Casa Real- Pleasanton, Palm Event Center- Pleasanton, Bella Rosa- Livermore, The Brazilian Room- Berkeley, Yosemite's Ahwahanee & Wawona Hotels,  Purple Orchid Inn- Livermore,  St Mary's Chapel- Moraga, Lafayette Park Hotel, Scott's Seafood and Catering- Walnut Creek,  Hacienda De Las Flores- Moraga, Blackhawk Country Club, Oakhurst Country Club- Clayton,  Bridges Golf Club- San Ramon,  Brentwood Wedgewood Country Club and Golf Course as well as several other Wedgewood properties in the Bay Area, San Jose Country Club, Ruby Hills- Pleasanton and dozens of other fine venues and wedding professionals.
6/15/2011 We had An Elegant Touch of Strings play as a trio for our wedding ceremony on May 21st.  They were wonderful!  Sherry was really a pleasure to work with throughout the planning process.  Our ceremony was in my parents' backyard, and as we were getting ready, I heard the string trio begin to play and couldn't believe that I was in my old house!  Their music made it all seem so elegant. Walking down the aisle to Canon in D–live!– was perfect.  We also asked them to play for our cocktail hour, and it really lent a unique touch to our event.  I was so happy with my decision to go for live music, and would gladly recommend An Elegant Touch of Strings to other brides."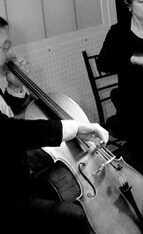 "Everyone remarked that once you started playing there wasn't a dry eye in the house. You truly made our ceremony elegant and touching. You can use us for a reference any time!" Sincerely, Linda and Paul V.
"Hi Sherry, Thank you so much for being a part of our special day. You did an amazing job for us and the music sounded beautiful!! We definitely are super happy that we decided to go with such a professional company as An Elegant Touch of Strings!"  J and K,  Oct. 15, '11, Palm Event Center, Livermore
"Hi Sherry, It was great working with you at Kelly & Ben's wedding! I loved your music and especially enjoyed your pop arrangements. What a pleasure! I'm looking forward to working with you again!!" Sincerely, Christine Koenig, Ribbon & Tie, wedding planner, August, '11, St. Helena
"Dear Sherry, At the top of my list is to thank you for your wonderful music. It was just perfect and more than lived up to my expectations. You are all so talented and professional in your performance.  Your lovely sounds blended perfectly with the setting and added a dimension that nothing else ever could."
Hildie's song touched everyone and of course, made me cry. Sherry, thank you so much for working with her and making her dream to sing to Troy possible. It was just lovely and a part of the day that she will always cherish. I'll be forever grateful to my friend for telling me about you…"Barbara, September 24,'10, Tiburon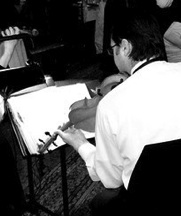 "Hi Sherry, I just wanted to send you a quick note to thank you for your wonderful performance at our wedding. Although I feel like I barely heard any of it with all that was going on, I am assured by my guests that it was beautiful and they all enjoyed it. Of course that which I remember was perfect and I am so glad that I chose to have you play during both the ceremony and the cocktail hour. And I certainly appreciate that you were able to set up and play without any direction from me, thereby eliminating that stress for me. You were very professional and we would certainly recommend you to others. And of course I would love to have you play for us again in the future.Thanks again for your assistance in choosing music and your patient helpfulness." Best, Stephanie and Eric, September 18, '10
"Wow! They absolutely exceeded my expectations and made the day more memorable than I could have expected. I didn't realize how much I would appreciate their organization and willingness to work independently until the day actually came. They showed up on time, ready to go, and moved about as needed. I didn't have to direct them once. They knew exactly what to do. I remember going about all the events of the day thinking… what is that beautiful music I hear…. and there they were playing song after song….it was like a dream! We deeply appreciated their incredible and over the top customer service, flexibility in working with our schedule, and willingness to take things into their own hands to make sure they day went well. The process was so effortless because of Sherry. The music and talent was divine.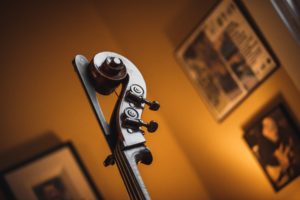 Those songs keep playing in my head and I will always cherish their amazing music as a crucial memory of the special day. When I had originally booked them, my husband thought strings would be silly, stuffy, and too much. By the end of the day, he was surprised at how wrong he was! He kept complimenting the beauty of their music and how special their music made our ceremony. Talk about feeling so special — hearing their music during the ceremony made us all cry! It could not have been so perfect without them! Thank you again for your beautifully classic strings!"Yountville Wedding: Nov 8, '08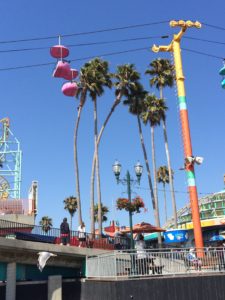 "Thank you for making our wedding so treasurable. You sounded very beautiful. Everyone came to me saying how beautiful you sound and that it was a great idea to have you at our wedding. You played every song that I wanted and they were perfect for the occasion. I will definitely recommend you to others. Also, thanks for working with me on some of the songs that weren't meant to be played during the ceremony. You were perfect for my wedding. Again, thank you for everything."  Sincerely, Guy and Shala Louis, June 7, 2003 wedding
SOME OF OUR CLIENTS
Wente is a beautiful site for a wedding
Governor of California, Special Event, Fall '08 ~ Governor of California, Special Event, Spring, '02 ~ Hewlett Packard ~ St Mary's College, Moraga Charles Schwab ~ Seven years as quintet for the Intergal Ball ~ Accountants 4 Contract, four consecutive years ~ American Institute of Technologies Robert Half International, four consecutive years American Association of Architects ~ American Association of Lawyers Dublin and Tracy Honda ~ Accura of Concord, 3 years ~ Agilent Contra Costa County Women's Lawyer's Association, several functions United Postal Service Also: Chevron, Inc ~ St. Francis Yacht Club ~ Moraga Country Club, several years running ~ Oakhurst Country Club, several functions ~ Aegis Assisted Living, several functions ~ John Muir Hospital, Walnut Creek, vie consecutive years  Contra Costa County Sheriff's Association, five consecutive years, and scores of others.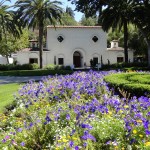 Thank you for browsing through just a few of our hundreds of references.