Most Commonly Asked Questions
How can I contract the musicians?
Simple! Fill out the Contract and deposit as mentioned on the contract and your event date is saved. You can scan or mail the contract. I'll sign and return a copy of the contract with acknowledgment of receipt of the deposit, once received. We accept checks, all major credit cards and Zelle.  Address and email are at the bottom of the contract.
Do you carry commercial liability insurance?
Yes. More and more venues are requiring it and you'll be asked to show proof later.
What is your experience in weddings and special event performances?
We've performed over 6,000 weddings and special events. You would want professionals with a great deal of experience for your most special event.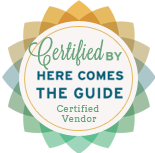 Where is your travel area?
The Greater San Francisco Bay Area, including Napa, Sonoma, the Peninsula, Silicon Valley, Yosemite, Santa Cruz, Carmel and Monterey. Willing to travel.
What is the cost?
Send me an email or call with your date, time, location and venue name and I'll give you pricing for our various combinations. If I don't get back quickly then it's because I didn't get your email or call so please do both if you don't get a timely reply. I always do return emails and calls I receive whether we're available or not.
How much time will I need?
If it's a ceremony you're planning then figure you'll want approx. 30 minutes of music for your guests arriving and seating. Most ceremonies start late, some very late no matter how tight the plans were.  Catholic or other very long ceremonies, and any ceremony with other musicians participating usually mean that the ceremony is longer than normal and so two hours should be reserved. We do all types of events so if you need help concerning the amount of time you need then I'm here to help!
What are the differences between a solo, duo, trio, quartet?
Please visit our options page.
How far in advance do you book?
We accept bookings as far as 18 months in advance.
How many musicians will I need?
Whether you have a solo, duo, trio or quartet for your outside event would depend on your preference. See options which discusses the difference among solo, duo, trio and quartet. We're occasionally asked if a string trio or quartet would be overbearing for a smaller party of guests or smaller location. Definitely not. We are non-amplified and control our volume as is appropriate to the situation.
What is the musicians' attire?
Concert black, same as for symphony attire.
What is the difference in sound between a solo, duo, trio & quartet?
Please view our options page.
Can the musicians accompany a singer or instrumentalist?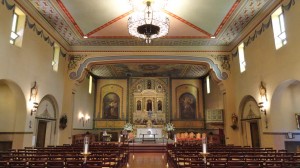 Yes. We have a singer we enjoy working with. She has a beautiful operatic voice but can also sing popular music. We have a lot of experience working with both professional and non-professional singers and instrumentalists as well. Let me know the specifics and I can let you know the requirements such as rehearsal time to be considered and the fee for our singer as well.
Can the musicians perform a special request?
Usually yes. Let me know what you have in mind and I will let you know the additional time and cost that would be involved.
Do the musicians have experience in Catholic, Jewish, Mexican, etc. weddings?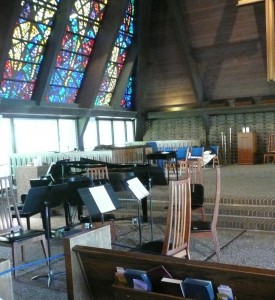 We've often been told by the residing priest or officiant that we could probably perform their service for them as much as they see us! We've done hundreds of each of these categories and dozens of other denominations and ethnicities as well.
An Elegant Touch of Strings duo with a soprano at the beautiful Mission Santa Clara
Do the musicians perform outside?
Yes!
What are the musicians' requirements?
Available parking, chairs,preferably armless, and shade for our instruments. I cover extreme weather conditions in number 14 above.  Vendor plates or access to the buffet are greatly appreciated for lengthy events of three hours or more. Non-alcoholic drinks as well!
Can the musicians relocate?
Yes.
What if a musician suddenly needs a replacement?
Once we know we have an engagement then we are totally dedicated to the time and date. I have access to fine replacements within my group of colleagues if an emergency arises.
Have you ever canceled an engagement?
No. We won't cancel on you. Quite the contrary every year we often get called for last minute cancellations from both professional musicians and family/friend commitments.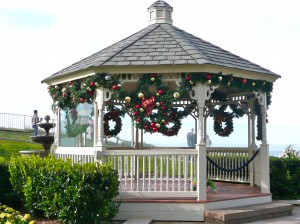 How do you handle breaks?
Our contract says that we would take breaks after approximately forty-five minutes of continuous performing which is a standard for the safety of musicians. While we reserve this guideline as needed, it is nice to know that if we're left on our own to pace the music needs then we often give you more time than is a required standard. Remember also that the slight break(s) is part of the performance. When the music starts again it's an added excitement and is indigenous to a live performance.
Are the musicians amplified?
We are non-amplified. We do not mind if anyone wants to amplify us.
Are there any other expenses?
There are no hidden fees or extra  travel fees. There are no taxes because we provide a service which is non-taxable.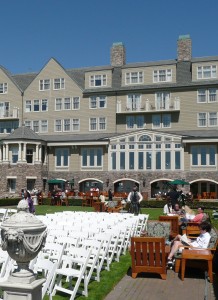 Are there discounts for weekdays?
Unlike a venue, which is already 'there', we have even more than the usual invested time during weekdays you won't see. We have to leave that much earlier to assure a safe arrival, and of course that extra 30 minutes buffer we make a personal goal for our arrival time. So we don't discount our performances but are still are very happy to perform for your weekday special event or wedding.
What time will your musicians arrive?
We don't charge for set-up time unless we are designated a specific time to be set-up. Our typical arrival and set-up goal is approx. thirty minutes prior to our start time. Adequate parking helps us to begin promptly. Keep us informed!