Contact
Please contact us for further information and pricing!
Be sure to include your date and location/venue name (and city) for your special event.
Sometimes this contact form doesn't get to me. Please type in my email in a fresh browser if you don't hear from me shortly at stringquartet@hotmail.com. Or feel free to call as well at 925.625.4363. Some emails are incompatible and we can use another or talk via phone! We really want to get back to you!
Our Contract is here!
Securing our Strings
Please review our simple contract. Return of the contract and appropriate deposit as mention within will reserve your most special date.
Please let me know if you are going to mail, scan or fax the contract and I will let you know when it has been received. I will sign and return a copy to you with acknowledgement of receipt of the deposit.
We accept check, Visa, Mastercard ,American Express and Discover for your convenience.
We carry proof of Commercial Liability Insurance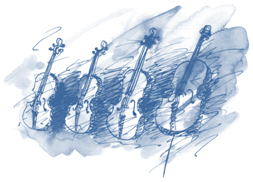 Just ask for Sherry
Let me know your date, time and location/venue name and I will send you quotes. Be sure to check your spam files for my reply! This contact form has been very good but if you don't get a message back from me then please call me at 925.625.4363 or email me at stringquartet@hotmail.com as I didn't get your request.

Thank you very much!
Sherry