Venues and Pics
 Finding it a little difficult during such a busy time right now to post to both the Venues and Pics here and the Blog I have at this site, last choice at top on home page, so I think I'll Blog mostly for awhile. Please visit our blog for our latest adventures and pics, thanks!
Wente Winery, 8/4/13, and cave where a ceremony and reception were held for an adopted baby. Our string trio performed here. It's a glorious sound in a cave and a duo or trio are perfect as the sound carries well.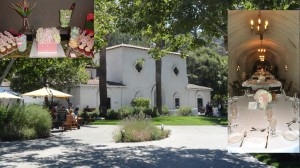 An Elegant Touch of Strings Trio performed for this perfect French-themed wedding at Wildwood Acres Resort, 8/3/13. We worked along side DJ Mark Welch, always a treat!
Every feedback comment was 100% positive. I remember feeling completely happy and delightedwalking down the aisle. It was an amazing performance. We could not have been happier with your contribution to our event, most sincerely M. S. , May 5, '13
Here's an outdoor dining scene. I liked the canopied ceiling.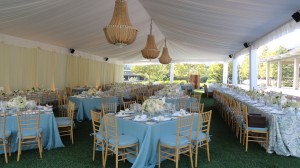 It's always fun to take pictures of these beautiful venues. I try to get here before it gets very busy with guests.
Our Live Strings at your Service! We offer a solo violinist, string duo, string trio,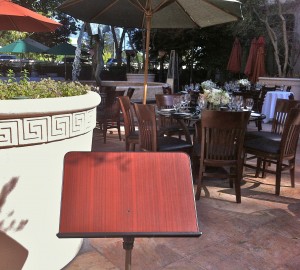 string quartet and string quintet. I'm here much of the time for calls, 925.625.4363 or email us at stringquartet@hotmail.com.